"I would encourage young care leavers like myself to take up these excellent opportunities"
The Going Forward into Employment team oversees the wider Life Chance Strategy across the Civil Service, working alongside other teams who are supporting people to find new opportunities to change their lives. With the 2020 Civil Service Care Leaver Scheme opening for applications on 7th September, we find out more about the scheme and how it has grown since its introduction in 2016.
What is the Civil Service Care Leaver Scheme?
The Care Leaver Internship offers 12-month paid placements for care leavers in Government departments and agencies.
The internship supports the government's Keep on Caring strategy which is focused on improving services, support and advice for care leavers.
We show our commitment to this and the Care Leaver Covenant by helping care leavers gain paid work experience to support the transition from care to independence, providing valuable life chance opportunities across the Civil Service.
The Developing People Award of the 2019 Civil Service Awards went to the Care Leaver Policy Team and HR's Recruitment Team in the Department for Education.

Why is the scheme important?
39% of care leavers aged 19-21 are NEET (i.e. Not in Employment, Education or Training) compared to just 12% of 19-21 year olds in the general population.  The 12-month paid internships we offer therefore provide this vulnerable cohort of young people a valuable opportunity to develop work-based skills and experiences so that they can then progress on to a successful working life.  A number of care leavers who have participated successfully in the scheme have described the opportunities these internships gave them as 'life changing'.
Care leavers also have to make the transition to independent life at a much younger age than their peers in the general population, often without the support of parents or family networks.
Aims of the scheme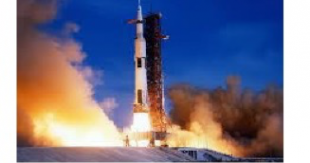 To be a potential launch-pad for care leavers for a successful professional life and working career going forward
An opportunity for them to develop their work-based skills, increase their professional confidence, and test their abilities, so they can make further progress in the world of work
A valuable opportunity to accumulate evidence of skills and competences, make the most of the opportunities provided, and to build supportive networks and links with other professionals
How the Internship Scheme has expanded
The scheme started in 2016, when the Department for Education hosted a 12-month internship for a care leaver in the Care Leaver Policy Team. Since then, the scheme has grown both in numbers of interns and also Departments offering roles. In 2020, 145 interns were placed in roles ranging from HR to Policy, across 25 Government Departments and agencies.
Hear from some of our interns
Curtis, Department for Education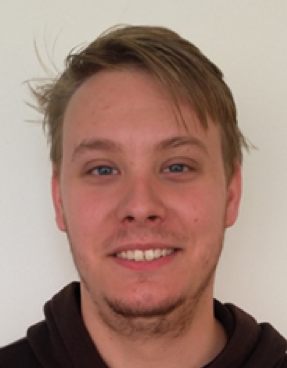 "Now that I have been in my internship in the Department for Education for 5 months I have realised the distance I have travelled. I am a lot more confident in doing my day job and attending meetings. I have built strong relationships with members of my own team and wider teams. There is also communication between all the interns so it is great to see how my counterparts are progressing. This job has also encouraged me to improve my communication skills when drafting emails and letters and I am more confident in telephone conversations. Throughout my internship I have learned something new at least once a day, whether this is something I have been told or whether this is something I have discovered on my own. I have also had a significant boost in my self-esteem and feel a lot happier in myself.  I would encourage young care leavers like myself to take up these excellent opportunities"
Judith, HMRC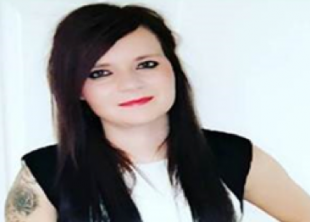 "I am now 3 months into my internship within the Chief Digital Information Office (CDIO), working on Custom Strategy and Tax Design.
I found out about this scheme from my personal advisor. This scheme is available for individuals who have left local authority care, aged from 18-30.
I didn't really know what to expect when applying for this scheme. I thought it would be like some kind of college course that you get paid for. My application went in and I was offered an interview. The interview was OK, a little daunting but not too bad.
Starting work, I was worried how I would be able to balance work life full time while being a full-time mother to three young children. Nursery placements and longer school hours was hard! All my fears were put at rest when I came in and met the team.
I was in the office for three weeks, and have worked from home ever since due to the Coronavirus. The support received every day is amazing - having daily calls for wellbeing etc.
So far, this experience has been amazing, all the different challenges that are coming my way, being able to solve them which helps my own development and knowledge. Along with others, I do hope that at the end of my FTA I am able to stay on with CS&TD on a permanent basis. I was immediately made to feel very welcome in the team and quickly learned that background doesn't play a part in being given responsibilities".
If you are a care leaver who is interested in applying for this year's scheme, please go to https://www.careleaverinternship.co.uk
If you're interested in finding out more about how the Civil Service is supporting Care Leavers or the overall Life Chance Strategy, sign up to our blog for regular updates or e-mail us at gfie@cabinetoffice.gov.uk