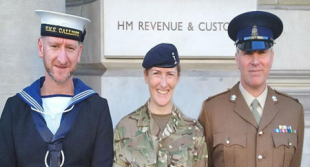 "The structure of the military but the independence to make a difference"
As we continue to look at the fantastic life chance schemes being delivered throughout the Civil Service, we hear from the social mobility team who provide us with an overview of two areas of work being delivered by Her Majesty's Revenue & Customs (HMRC).
HMRC provide Life Chance opportunities across their national network of sites, working to help those from society who need extra support in finding employment options because of their previous backgrounds.
Resettlement Internships Supporting Employment (HMRC RISE)
Committed to the principles of the Armed Forces Covenant, HMRC was awarded the silver Defence Employer Recognition Scheme award in 2015 and is regarded by many as an exemplary employer of reservists and veterans.
Recognising the highly transferable skills service leavers can bring to an organisation, HMRC RISE offers an eight-week internship followed by a two-year fixed term appointment. During the internship, candidates will continue to be paid by the Ministry of Defence (MoD) as part of the  resettlement process and are placed into a role within one of the key lines of business (Customer Compliance, Digital, Human Resources or Customer Services).
Wherever they are placed, they will have the opportunity to learn first-hand from experienced colleagues with an established reputation in the profession. Candidates will also be supported by a buddy from the HMRC Veterans Advocates network and have the opportunity of joining a virtual group of other service leavers.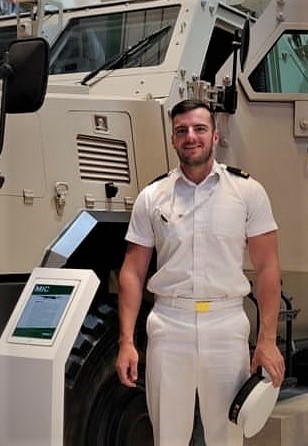 "HMRC RISE gives you the structure of the military but the independence to make a difference.  I found the transition from the Royal Navy to HMRC seamless as it was handled very well with fantastic communication".
Daniel Coates, HMRC RISE
Former Weapons Engineer
Movement to Work (MtW)
HMRC is also proud to support the Movement to Work charity and continues to offer placement opportunities to unemployed young people. Operating in a world of opportunity, Movement to Work seeks to break the vicious 'no job - no experience' cycle that prevents around 800,000 young people, not currently in education, employment or training, from stepping onto the career ladder.
HMRC have so far helped to unlock the potential through the Movement to Work scheme by providing nearly 3000 placements and now, building on the success of those, are currently piloting a programme in the North West and Midlands, whereby, upon completion of their placement, successful participants are offered a fixed term appointment. HMRC currently have nine candidates in post and plan to expand the pilot further due to its enormous success.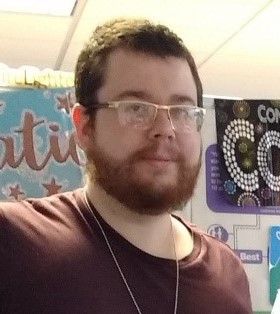 Tom Davey
Movement to Work Participant
"The scheme has had the right balance of hands-on experience and skills acquisition in the form of workshops and seminars to ensure that no two days have been the same since starting. I've enjoyed the opportunity immensely and it's really opened my eyes as to how HMRC works".
Maria Clayton, HMRC RISE Programme Lead:
"I am always impressed that HMRC has seen high calibre candidates recruited through the schemes and I have witnessed first hand the difference this is making to those individuals, our communities and HMRC's business. I enjoy seeing the difference we make and how the candidates display strong work ethics and lots of adaptability.  Working alongside our partners such as Going Forward into Employment, we look to support each other in finding new opportunities to bring about lasting social change".
If you want to know more about the schemes from within HMRC or are a government department/agency and would like to discuss how Going Forward into Employment can help support you in filling vacancies through a Life Chance scheme whilst promoting your credentials as a diverse and inclusive employer, contact us at gfie@cabinetoffice.gov.uk and we will work with you to find the right candidate and/or scheme for your needs.
Sign up to our blog for regular updates on how the Civil Service is supporting life chance schemes at the top right of this page or email us at gfie@cabinetoffice.gov.uk
Don't forget to also follow us on Twitter @CS_GFIE