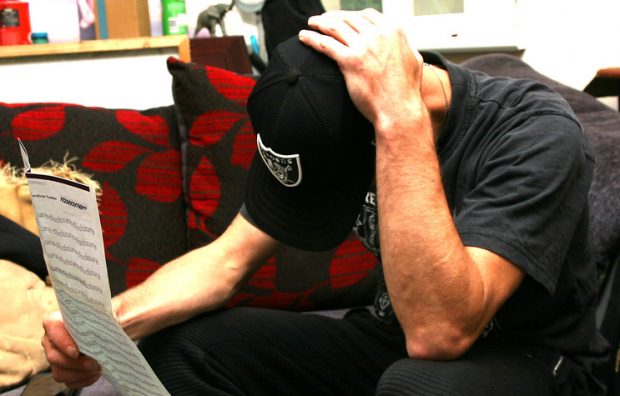 Everyone deserves a chance
Imagine leaving prison, determined to get a job and support yourself and your family, only to find that almost every job application asks about your criminal record. You keep applying, but you keep getting rejected - if you hear back at all. This is the all too familiar story of the 70,000 people released from prison every year. Just 17% of them are in PAYE employment after 12 months.
Unlock is one of the charities trying to change that. We believe that everyone deserves the chance to move on positively, and to use their skills and abilities to contribute to society and the economy. It's not easy to re-enter society after a prison sentence, so knowing there are people willing to see your potential, and others who have successfully made the transition, can make all the difference.
A challenge for employers
It's not easy for employers to make changes either, which is why it's so important that the public sector sets a good example. The Going Forward into Employment scheme improves life chances for people leaving prison, as well as veterans and their spouses, through employment in the Civil Service. Starting in the North West of England, the programme has now expanded across the country opening up opportunities for more people along the way.
Government departments and agencies can share vacancies with the team and prisons can identify suitable candidates. The programme team then matches candidates to roles. Currently candidates don't start in their new role until they leave prison. New recruits are teamed up with a buddy, who is someone outside of their Line Management chain, and who can help them with their transition into the workplace and society.
Since 2018, 29 people have been recruited and another 20 will be starting in the next few weeks. Line managers' report that candidates are having a positive impact, performing well and developing good relationships with colleagues.
Collaboration is key
Unlock has been working with the Going Forward into Employment team over the last couple of years, because the programme is a fantastic example of corporate social responsibility: employment is closely linked with reducing reoffending, which costs £18bn every year. But perhaps more importantly, the programme demonstrates that people leaving prison have the skills and experience to make a real contribution to the workplace.
The civil service relies on hard-working, reliable and capable people. This programme is proving that people with convictions can be all those things. It has the potential to change the lives of prison leavers and to inspire other employers to think differently about people with convictions.
How can you get involved?
As the scheme continues to expand, we are always looking for new support, and sponsors to help secure roles, which can be offered as new opportunities of employment. If you want to find out more about us and what we are doing, please visit our Twitter page @CS_GFIE or e-mail us at GFIE@cabinetoffice.gov.uk.