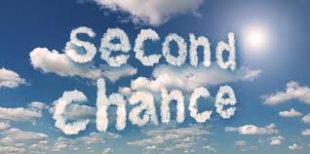 A job is something that most of us treasure. It provides us with security, stability and purpose.
Securing a job is crucial for prison leavers too, as part of making a positive contribution to society and getting their life back on track.
With only 17% of prison leavers securing meaningful employment within a year of release, Going Forward into Employment and New Futures Network have joined forces to lead the way on recruiting prison leavers across Civil Service roles nationally.
What are Going Forward into Employment doing about prison leaver employment across the Civil Service?
The Civil Service is committed to leading by example when it comes to giving people who face multiple barriers to finding employment an opportunity to start a career. Going Forward into Employment (GFiE) is a scheme geared at doing so, including finding opportunities for prison leavers.
GFiE have recently partnered with the New Futures Network (NFN) team.  Following a successful trial to improve how we match prison leavers to suitable Civil Service roles, the collaborative effort between GFiE and NFN is expanding nationally.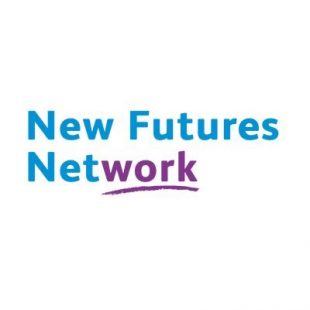 How did New Futures Network start?
The Ministry of Justice launched the New Futures Network (NFN) following publication of the Education and Employment Strategy in 2018. It was first established in three areas, Yorkshire, Tees & Wear and Wales, to provide employment opportunities in five priority industry sectors. Since then, it has expanded to cover all prison group regions across England and Wales and works across multiple industry sectors.
What do they do?
NFN is a specialist part of Her Majesty's Prison and Probation Service (HMPPS) dedicated to brokering partnerships between employers and prisons. These partnerships provide prisoners and prison leavers with employment opportunities. Recruiting in this way helps employers fill labour/skill gaps and prison leavers secure jobs on release.
NFN works with over 400 organisations, from construction to manufacturing, facilities management to logistics. The Ministry of Defence is one partner that has set up 28 workshops across 26 prisons, for the production and refurbishment of equipment used by service personnel. Not only does this generate savings to the taxpayer through cross-sector and cross-government working, it crucially provides work for 680 prisoners. These individuals learn valuable skills and gain qualifications, for example in welding. A video showing this in action is available here.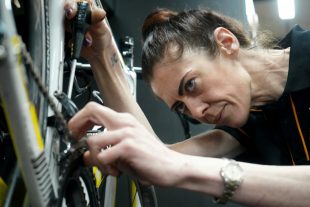 If your organisation wants support to recruit from a skilled, committed workforce; embed inclusive recruitment practices; and contribute to the rehabilitation of individuals leaving prison, look no further.
How does the partnership with GFiE work?
NFN acts as a central point across all prisons in England and Wales, working with colleagues within prisons to enable government departments and its agencies to find the right candidates.
Once vacancy details are shared, NFN work to identify and put forward suitable candidates with the right skills and experience and who are due to return to communities where vacancies are advertised.  Candidates are recruited using a simplified process, allowing them the opportunity to express their skills and talents fully in an inclusive environment.
"With the right support, skills and opportunities, people can turn their lives around. GFiE and NFN are working together to help people find meaningful work on release. These opportunities mean prison leavers can change their lives forever.
The benefits to the individual and their families of not going back to prison are immeasurable. If someone does not reoffend, there are of course broader societal benefits too – there are no further victims of crime; financial savings are made within the criminal justice system".
Mel Downer, NFN Other Government Department Lead Manager.
How can your organisation get involved?
While GFiE and NFN work on collaborating across Civil Service opportunities, NFN can be contacted by any business or organisation to help them fill employment/skill gaps.  Whether that is setting up an industries workshop within a prison; enabling risk-assessed prisoners to work with you when Released on Temporary Licence; or to take up employment when released from prison. The team will work with your business and the prison to assess and put forward potential candidates that fit with the skills and experience required for your needs/vacancies.
External organisations who would like to register an interest, or to find out more information about the New Futures Network, visit https://offenderemployment.campaign.gov.uk/ and follow them on Twitter @NewFutrsNet and on LinkedIn.
Find out more
If you are a government department (or one of its agencies) and would like to discuss how Going Forward into Employment can help support you in filling opportunities/vacancies through a Life Chance scheme whilst promoting your credentials as a diverse and inclusive employer, contact us and we will work with you to find the right candidates.
Look out for our next Blog later this month, detailing the experiences and story of one of our successful candidate's journey within the Civil Service.
Get in touch via Twitter @CS_GFIE or e-mail GFIE@cabinetoffice.gov.uk.