Are you ready to make a difference?
The team here at Going Forward into Employment are delighted to announce that due to expansion and unprecedented demand from Civil Service departments looking to secure candidates, we are now in a position to grow our virtual team with enthusiastic and passionate individuals looking to make a very real difference to people's lives.
Going Forward into Employment (GFiE) aims to help prison leavers, veterans and care leavers overcome barriers to finding employment that having a complex background can raise, by providing opportunities for meaningful employment in the Civil Service.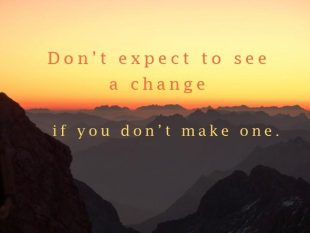 Working closely with our network across all departments, we seek to secure Fixed Term Appointments (FTAs) of up to two years under Exception 2 of the Civil Service Commission's Recruitment Principles 2018 and align them with suitable life chance candidates.  You can read more about what we do here.
We facilitate and support both the department and candidate throughout the recruitment process, making it as simple as possible for them, before continuing to support them throughout the term of their employment, providing as many candidates as possible the opportunity to become permanent.
Now, having developed the scheme further, GFiE have now afforded new life-chance opportunities to over 60 people.
And that is where you come in………..
In order to expand, we are looking for enthusiastic and ambitious Civil Servants who are passionate about playing an active role in making the ambition of the Civil Service becoming the most inclusive employer a reality. 
Working as part of our Virtual team, you will develop a wider understanding of Civil Service departments, build your capability and skills, make new connections/networks and will be playing a key role in delivering the Civil Service Diversity & Inclusion strategy.  
Activities will be diverse and suit a range of skills, but if you are seeking new opportunities for a fresh and hugely rewarding challenge, are looking to enhance your CV and build confidence we would love to hear from you!  We need support with our engagement plan, our communications work and within our central scheme hub - just to name a few areas.
You might be able to spare a day a week or join to us full time for an agreed period – we have many opportunities for everyone and at all levels!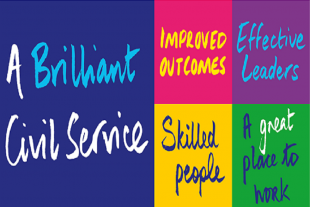 At the start of the year, Nick grasped such an opportunity to work with us. Starting in building his understanding around Project Management, his role now sees him diversifying and enhancing his skill-set as he takes the lead on our veterans work and communications.  You can read how Nick went from a period of personal challenge to his current thriving and rewarding position here.
Secondment opportunities are currently available in the virtual team, meaning you can work with us anywhere nationally. Working at your own office location or from home. So long as you have a desire to genuinely build your own capability whilst changing people's lives for the better, we can offer you that opportunity.
If you're interested, speak with your Line Manager in the first instance. These roles are currently unfunded and rely on the support of your department as we grow the scheme and secure longer-term funding. 
Our national lead looks to build the support and asks - 'If everyone gives a little we can deliver so much more, by working collaboratively we can share the resource and achieve anything, with everyone benefitting'.
Once your Line Manager is able to commit to releasing you for an agreed period and confirmed that they will fully fund and sponsor your work throughout your period with the Going Forward into Employment team, contact us through the GFiE mailbox using your departmental email address and we can chat about next steps.
If you want to know more or any specifics then get in touch with us at the mailbox too.
We look forward to welcoming you soon.
Follow the good work we're doing by subscribing to our blog using the sign up link at the top right of this page and share it with your colleagues.
Thank You in advance for your support