We would like to take this opportunity to wish all our followers a Happy New Year
In our  first blog of 2021, we reflect back on our journey in 2020, meet our latest team member and look forward to the year ahead.
So what did 2020 bring?
Since our launch in 2017 we have made amazing progress and 2020 was our best year yet, even with all the challenges of a pandemic!
We kicked off 2020 with the launch of our Veterans & Veterans Partner/Spouse strand, quickly filling our first roles.  The latter part of 2020 saw us building on our prison leaver work, by launching a Lived Experience strand.  Across the year we placed 16 Veterans, 2 Veteran's spouses & 16 Prison Leavers into the Civil Service through the Going Forward into Employment scheme.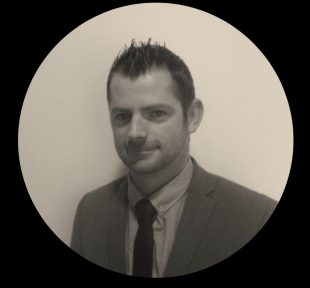 We ended the year by successfully placing our 80th candidate overall and it was pertinent that with support from the Office of Veterans Affairs, he joined our very own team.  We hope you will join us in welcoming Dan, who becomes our Veteran scheme lead and we hear more about him below.
So what is your background Dan?
"I was in the Army, working in Royal Logistics Corps for 12 years based in Southampton.  I was a Port Operator by trade and a Physical Training Instructor.  A Port Operator's role (Stevedore) included the safe loading & unloading of cargo from a variety of ships.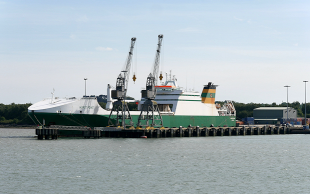 I had to learn the safety aspects of working in a hazardous port environment and I gained several Mechanical Handling Equipment Licences. I  also utilised the ships cranes and other items to carry out the manoeuvring of the equipment. I was also held responsible for running an entire deck on the ship. Other roles included working within the regimental operations room which included designating tasks to other departments, collection of data, booking training courses and facilities and daily reporting to the Commanding Officer. I was also awarded 2 certificates for Meritorious Service during my service.
What skills did you gain whilst in service?
I gained a vast array of skills whilst serving, including:
Self-Sufficiency. 

Integrity.

Teamwork.

Ability to Perform Under Pressure.

Account Management
Many of these are transferable into a wide variety of roles, but as Veterans we sometimes struggle to show these, or organisations don't always understand how they could be used in their business. Some good examples I can share and relate to other work are;
Proven to be a team leader, a role required in any organisation.

Ability to delegate, motivate and communicate effectively to ensure the smooth running of business.

Problem solving and great organisational skills to think differently to deliver strong outcomes,

Attention to detail and working well under pressure.

A wide range of stakeholder management at various levels.
I'm quickly seeing how these will help me in my new role within the Civil Service and they are already being tested and utilised, helping to grow my confidence.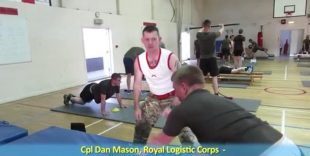 Why did you leave the service?
"I had a few health challenges and I had to be medically discharged and leave behind a career that I really enjoyed and loved. It was one of the toughest moments of my life so far and really challenged me on a number of fronts"
So what did you plan to do next?
"I really didn't have a plan or know what my next role would be, it was daunting!!! I didn't know where I would be living, what job was next or how I would be paying the bills, the stress was unbearable.  This article I always find helps others understand some of the challenges faced by Veterans like myself.
I started some work with a charity who really helped me to determine that I needed a 'purpose' in my career.  That purpose seemed a logical fit with the recruitment industry, which felt it would utilise all my transferable skills and fill the desire to support other Veterans by assisting others down a path I had walked before".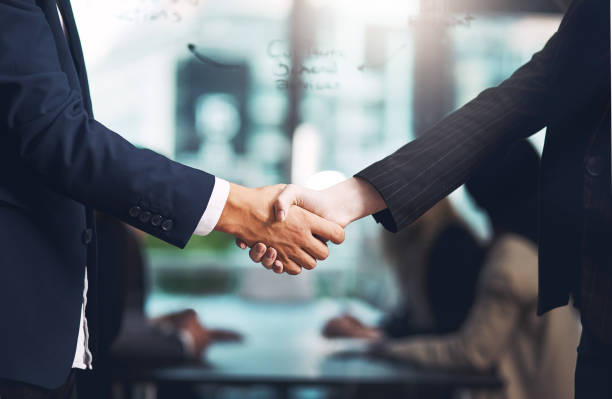 So what are you looking forward to most about your new role with the GFiE Team?
"Finding the veterans suitable employment for their next chapter in life.  I am eager to start engaging with more stakeholders across government, to inform them of the values us veterans can all bring to a new organisation and help provide those life chance opportunities".
We hope you all join us in welcoming Dan and he will be out and about (virtually) for the next few weeks and months to help us on our journey.

So what's 2021 shaping up like?
We have a really exciting year ahead of us now as we look to grow GFiE further, both in terms of the number of departments participating, but also the numbers of life chance opportunities we can provide.  
A few key highlights to also keep an eye out for are;
Getting the first opportunities to support our Lived Experience strand for Prison Leavers

Launching a new Care Leavers strand working with local authorities and charity partners

Making some changes to how we communicate and engage to make sure everyone is fully linked in with the scheme and it's easy to access.
While we have already come a long way, this is just the start of our journey and we hope to support more people into these life chance opportunities in 2021 and for years to come.
Want to be a part of the journey?
If you've been inspired by Dan, have seen our blog for the first time, are currently reviewing your recruitment needs and are considering tapping into the hidden skills, knowledge and experience our candidates offer, contact us at GFIE@cabinetoffice.gov.uk where we can start to discuss how we will support you in finding your ideal colleague.
We are also always looking for people to support our scheme, whether that be working with us on loan/secondment, championing it or giving some time each week to help it grow and provide the opportunities to support life chances for those who need them.  Get in touch at the e-mail above if you want to be a part of things.