When we provide a Life Chance opportunity under Going Forward into Employment, we encourage investment in our colleagues.  One such way departments support this ambition is through the use of Apprenticeships, helping to provide qualifications, support and training for the individuals.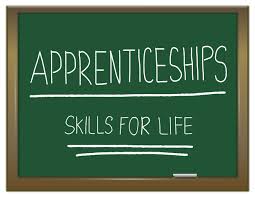 This week saw the annual, week-long celebration of apprenticeships, shining a light on the amazing work being done by employers and apprentices across the country.  Bringing together apprenticeship ambassadors, MPs, training providers, apprentices and employers, National Apprenticeship Week highlights the work being done across the whole apprenticeship community to promote apprenticeships and their impact.
On announcing the dates, Apprenticeships and Skills Minister Gillian Keegan said, "National Apprenticeship Week is a great opportunity to highlight the amazing opportunities that an apprenticeship brings to employers, individuals and the economy".  She continued, "It has been fantastic to see how employers of all sizes have gone above and beyond to ensure apprentices can continue their studies during this unprecedented time. The week is also an opportunity to shine a light on how apprentices of all ages and backgrounds are helping to transform businesses across the country".
As an employer the Civil Service takes pride in how they proactively support apprenticeships and from 31 March 2019, the Civil Service had 9,312 apprentices working in England.  One year later, that figure had risen to an amazing 16,155.
In July 2020, one such apprentice, Kevin, joined Her Majesty's Revenue and Customs (HMRC) via our Veterans Programme.

Previous to joining HMRC Kevin had served in HM Forces. 
Given current restrictions, the initial sections of the apprenticeship are based around digital and eLearning, with face to face activity via the now common video meeting technology we are becoming increasingly used to.  This provides the ability to talk to peers and the team to assist each other with the apprenticeship requirements.  Once this initial section of the apprenticeship has been completed, Kevin will then progress onto the next phase which will include him being placed within a project and working with a team that can support him through the more practical aspects of the next stage.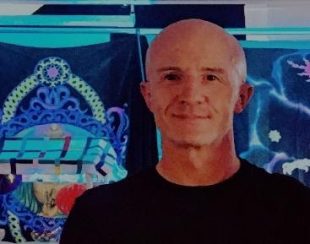 Kevin told us, "I see the apprenticeship as an opportunity to branch out into a vocation that is not dissimilar to the Armed Forces. An organisational structured framework and with teams all dealing with their relevant disciplines within the Civil Service.  It is also about the opportunity for me to gain further knowledge whilst starting a new career".
Kevin is some 7 months into his apprenticeship now and has a greater understanding of what both HMRC and the wider Civil Service does.  Kevin told us about how his understanding has grown around the generation of revenue for essential services to the economy, NHS and public bodies.  He is also starting to see how the skills that he has assimilated from his time in the Armed Forces translate into the work he will be undertaking for HMRC.  This apprenticeship has helped provide a smooth transfer for him, from the military into a new career, with lots of support available to him from his department.  
Kevin highlighted some of the other benefits that his apprenticeship is offering, like allowing him to explore vocational goals that he may not have otherwise thought would be interest to him.  
Enjoying the apprenticeship and new challenge, Kevin would encourage all service leavers to consider this route as a starting point for their new career adventure.
To find out more about apprenticeships in general, visit the apprenticeships website.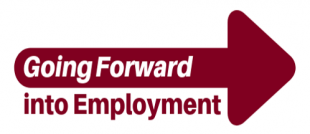 Going Forward into Employment have now seen a wide range of colleagues start and are proud that we can provide these opportunities and apprenticeship roles across the Civil Service.  We would love to hear about your experiences of apprenticeships and what you have achieved.
We wish every apprentice the best on their journey and look forward to offering more opportunities and seeing what's been achieved in 2022!
Sign up to our blog for regular updates on how the Civil Service is supporting life chance schemes through Going Forward into Employment at the top right of this page & don't forget to also follow us on Twitter @CS_GFIE